What's my property worth?
What's my credit score?
MOPOLO that!
DOWNLOAD MY MOPOLO APP AND
ENTER BROKER CODE 121567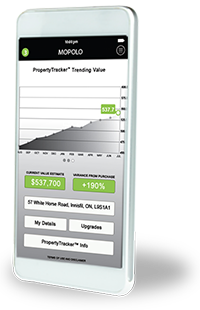 Milton, Orangeville, Georgetown Ontario
Mortgages and Mortgage Services
Free Mortgage Guides
We offer you a wide variety of Free and educational guides to help you with various aspects of the Mortgage Process.
Educational Mortgage Videos
Mortgage Kit - #1 - Are You Ready To Buy A Home?
Mortgage Kit - #2 - How much downpayment do you need?
Mortgage Kit - #3 - Downpayment Savings
Mortgage Resources
Mortgage Calculators
Find your maximum mortgage and more!
Get Started
Get Pre-qualified
Calculate your maximum mortgage amount
Learn More
Frequent Questions
Get answers to commonly asked questions
Learn More
Latest Blog Posts
September 29, 2021
Posted by Kenzie MacDermid
April 13, 2021
Posted by Kenzie MacDermid